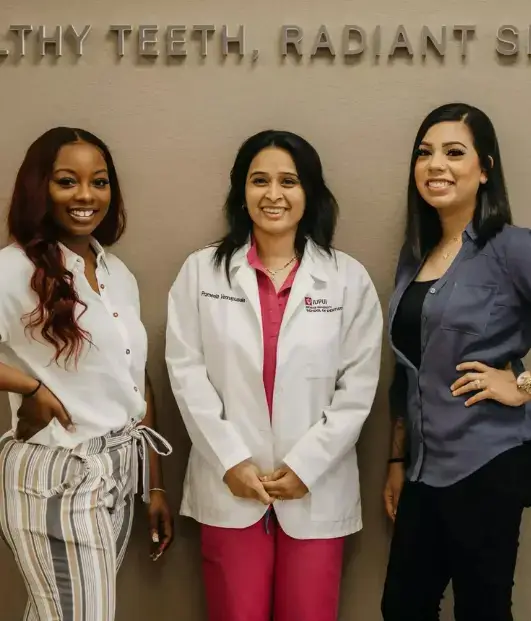 Welcome to Cure Dental
Our Large, upto date and welcoming dental clinic is situated in the charming and energetic community of Belton, Texas.
If you're looking for compassionate, knowledgeable, and welcoming dental experts in Belton, Texas, go no further. Throughout the course of each and every appointment, our team of committed dental experts will make sure you're at ease and aware of your treatment.
From pediatric dentistry to denture fabrication, Cure Dental is delighted to offer a wide range of services to our clients. We are here to offer patients of all ages specialised dental care.
For patients of all ages, Cure Dental professionals provide thorough dental and oral health treatment. Additionally, we welcome people of all ages and also for emergency care.
Call us at 254-346-2330 to make an appointment or stop by our lovely Belton dentist office at 2511 N Main St Suite 101, Belton, TX 76513 to join the Cure Dental family and start your dental care.
Dr. Tejas Patel
Your Dentist in Belton, TX
Dr. Patel was born and raised in India. Growing up he was always brightest student in his class. He finished Bachelors in Dental Surgery (B.D.S.) from reputed Civil Hospital, one of the largest Hospitals in Asia. After coming to states he finished Doctor of Dental Medicine (D.M.D.) from Boston University with graduation in 2010.
After graduating from Boston, he has worked in the most diverse practices to gain work experience in pediatric, adult, and geriatric dentistry. His immense experience with Crown & Bridge and Cosmetic dentistry work, Full and Partial Denture work as well as his knowledge of the subject along with gentle hands has made him popular amongst patients. He has great experience working with kids.
He is extremely focused on upmost quality dental care and is very thorough with treatment planning. He has strong work ethics. Dr. Patel has unwavering commitment to exceed patient expectations and always shows zest to serve the community.
Dr. Patel is a proud parent of adorable kids Ira & Ivaan. He loves spending time with his Wife and kids. He also loves playing and watching tennis in his leisure time.